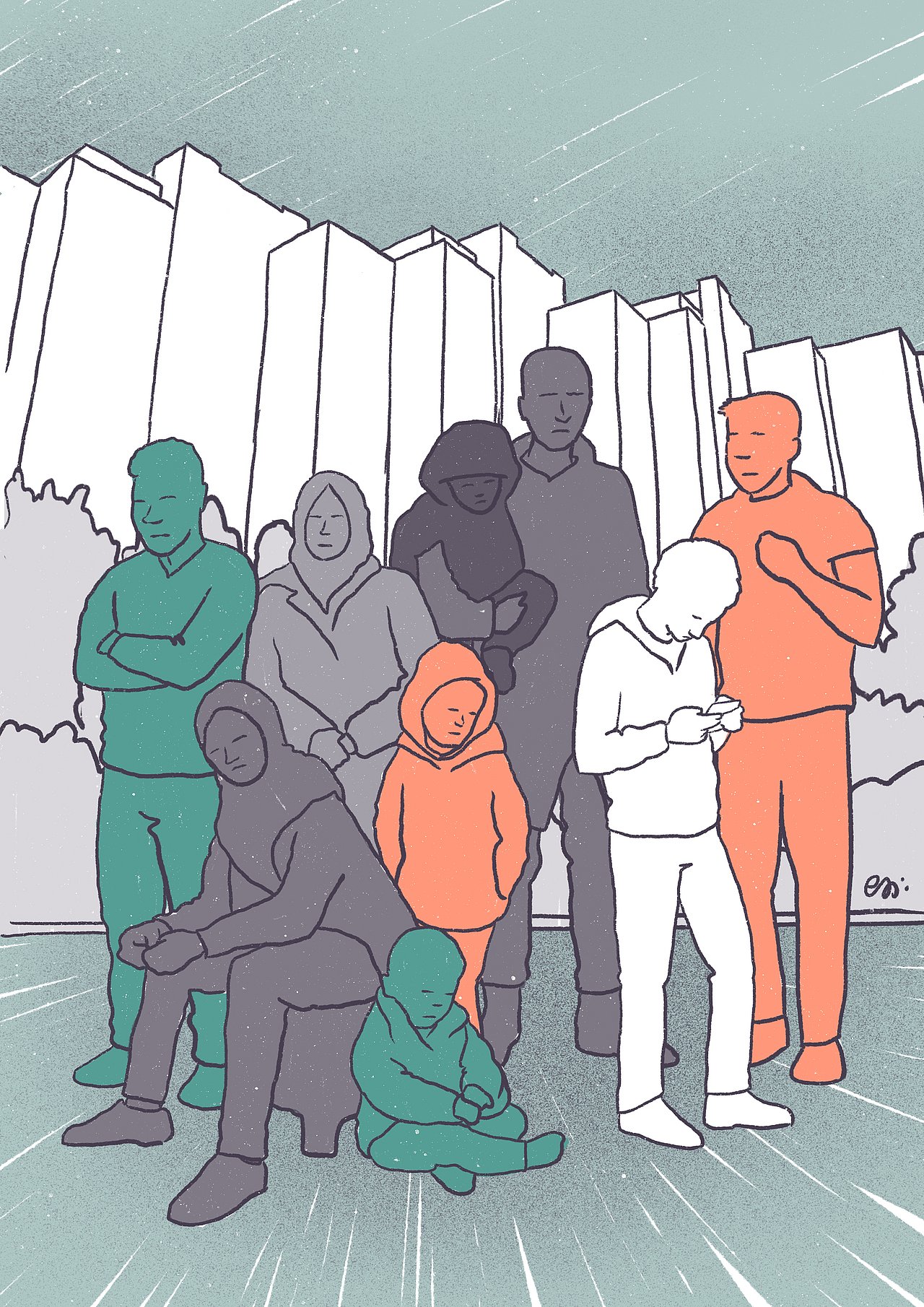 Back on the go
Nyima Kouyaté: Mali - Libya - Mali - Libya - Niger - Mali
In 2010, 30-year-old Nyima Kouyaté* left her home in Mali with her three sons and made her way to Tripoli in Libya. Her husband Omar had a job there as a tailor. "We wanted to make a better future for our children together, here or in Europe," she says.
In Tripoli, everything was new and communication was difficult for her and the children. But Omar found friends and acquaintances from Mali who could help her. Omar worked a lot. He sent most of the money to his brother in Mali, who was supposed to save it. When civil war broke out in Libya, they decided to return to Mali. But when they arrive in Bamako, they find that Omar's brother had spent all the money. As there was no possibility for the family to make a living locally, they travelled back to Tripoli in 2012, despite the civil war. In order to keep their children out of harm's way, they left them with relatives. When Omar went to a Western Union shop one evening in September 2014 to send them some money to Mali, he was robbed and shot. He survived. But seven months later he died as a result of the injury. It might have been possible to save him in hospital. But at this critical juncture, the road was blocked by militias.
The difficult way back
Nyima attempted to earn money. The Malian community was an important support for her during this time. But she was plunged into sorrow and mourning, and she was tired. When she heard about return programmes, about planes that could take her to Bamako on behalf of the Red Cross or the International Organisation for Migration (IOM), she wanted to go home to her children. She signed up on the list for persons willing to return and waited. In vain. Six months later, she still had received no answer. Then she was told to go to Sabha, a town in the centre of Libya. She did so, knocked on the door of the Red Cross there and asked about the possibilities for returning. Once again, she was put on the IOM waiting list. She contacted the Malian embassy. Nothing happened.
In 2017, she learned that there were cars travelling to Mali and taking people with them. At night, she got into a car with ten others. After many hours of driving through the desert, they had to stop for repairs. A few persons approached them and then robbed the bus passengers. "They took everything from us, even the smallest possession." Practically penniless, they reached the Nigerien desert town of Agadez a few days later. Once again, she sought out the Red Cross. Outside the office, she was approached by Malian officials who explained to her that they would take Malians to Bamako and support them there. Before leaving, each person received FCFA 15,000, about 22 Euro. With this pocket money and a little hope, Nyima got on the Malian government bus that took her to Bamako.
Starting all over again
Nyima had kept the civil servants' business card and called their number almost every day. No one answered, for months. Her hope for support began to fade. She knocked on the door of her late husband's family, but she was turned away. Disillusioned, she returned to her father's family and her children. With some money from her brother, she bought cloth to trade at the market. This is how she is trying to make ends meet, but she says in no uncertain terms: "If there was a living for me here, I would want to stay. But what future does the country hold for my children and me? If I knew my children could live safely here, I would leave again, to Libya or to Europe. I would do it for them. Do I have a choice?"
* The names have been changed by the editors.